Homebrew Manpack for my IC-705 and accesoires
If you have some time on the weekend to work portable. then you don't want to spend a lot of time setting up and connecting my equipment. especially if this is the same setup every time.
I had several of the same fish carrying bags lying around. So I had to do something with that. 🙂
Now it was time to think carefully, what should be in that bag.
IC-705
Tuner
Diplexer
Batteries
These were the 4 essential parts that should be in the bag.
Furthermore, an extra USB connection for the IC-705.
Not that I need it since I work a lot via WLAN and Bluetooth. but still, you never know.
Furthermore, an extra BNC connection had to come out directly from the Tuner output, and a grounding connection.
I had decided to make a frame out of plywood, and made it so that I could laser cut it and easily glue it together like a puzzle.
Project downloads can be found on thingiverse: https://www.thingiverse.com/thing:6107053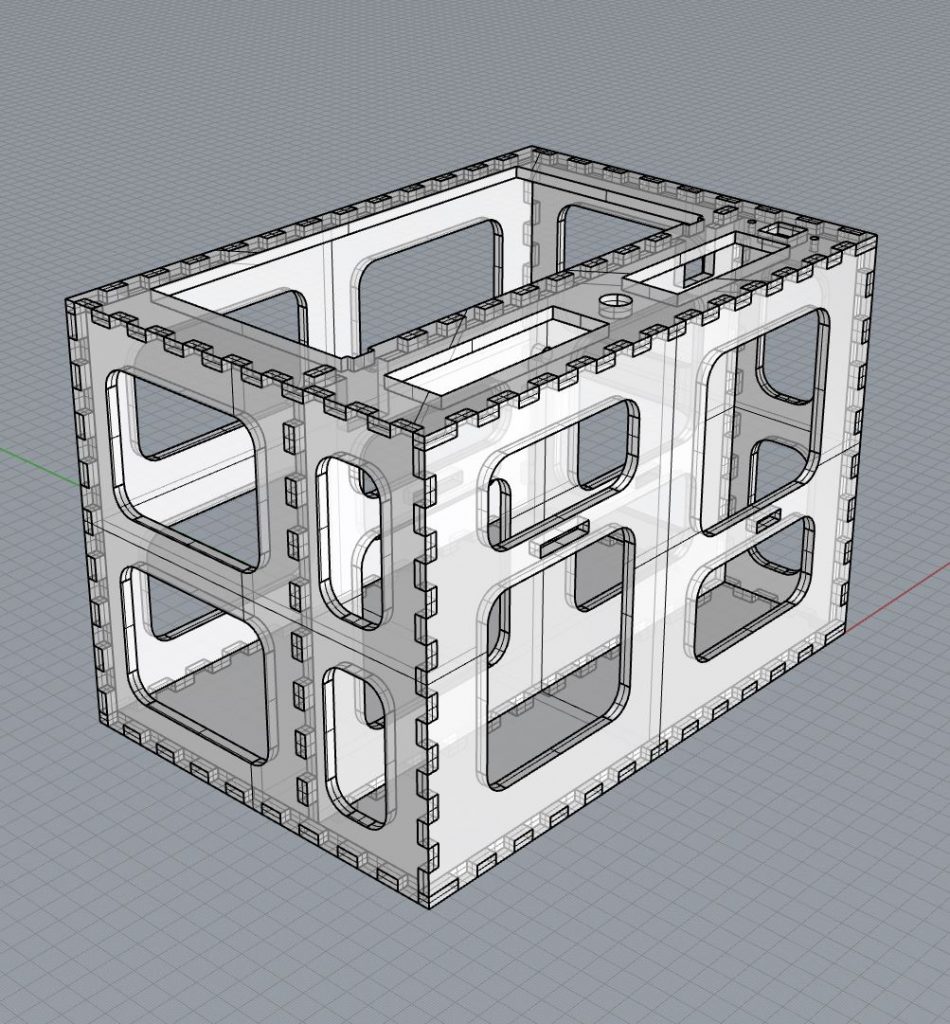 To keep the frame as light as possible I placed several large holes on each side, and the center shot also has large holes.
This saves weight, provides some airflow and makes cabling inside and from the inside to the outside easy!
Time to cut some wood!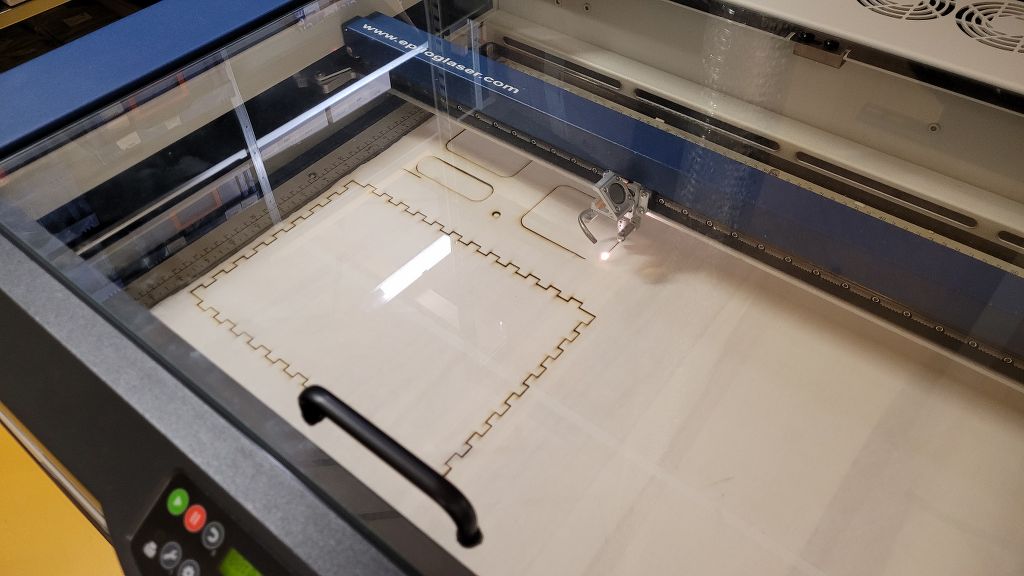 Raw finished cut, I have to sand down the edges for good adhesion of the glue.
And then put some paint on the frame 🙂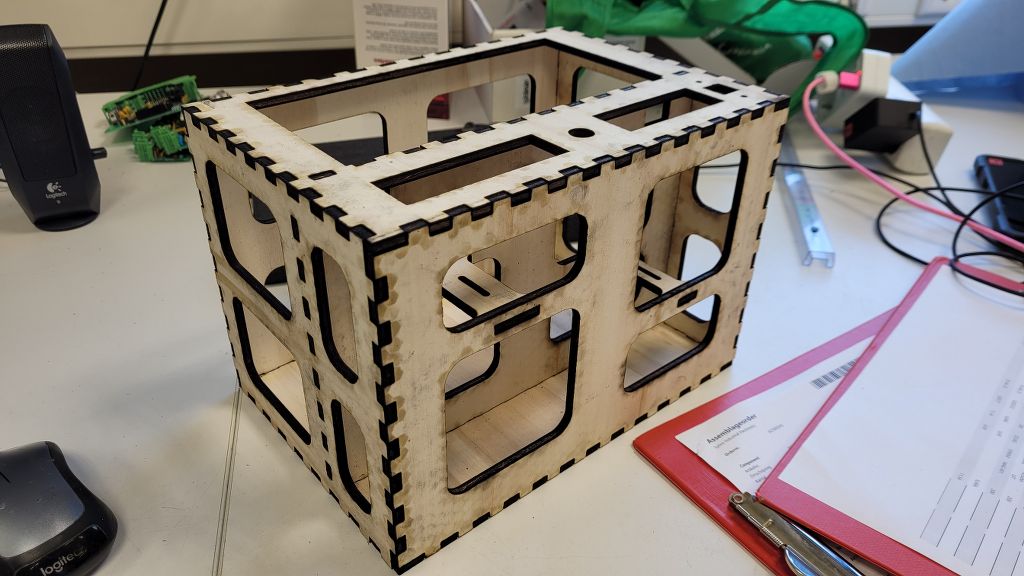 Attaching the IC-705 is done with a 1/4 inch screw to the center of the frame.
In the frame I made mounting boards, on which the tuner and diplexer rest and where I can also fix the equipment with 1 single screw.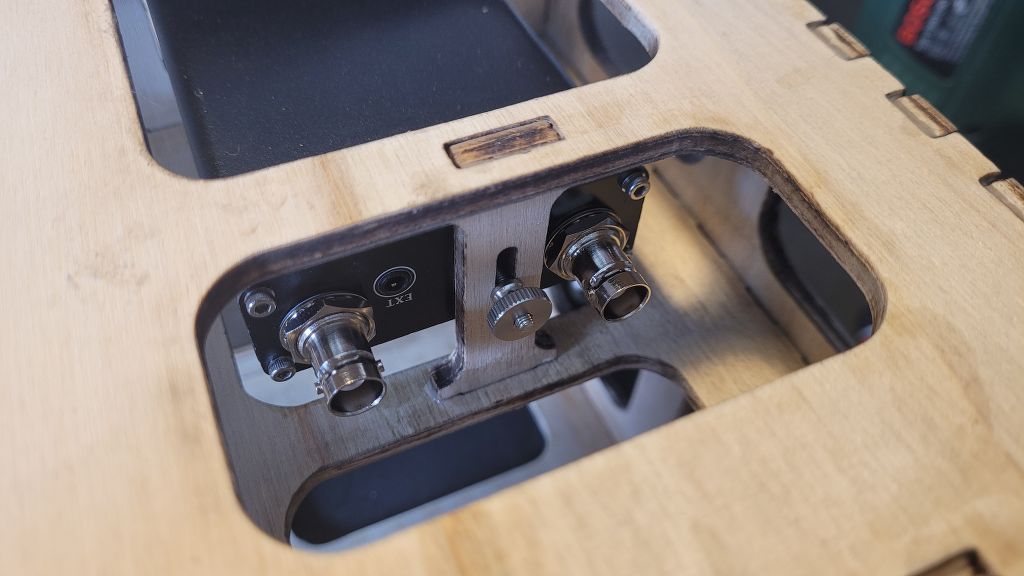 Quick fit of all equipment before painting.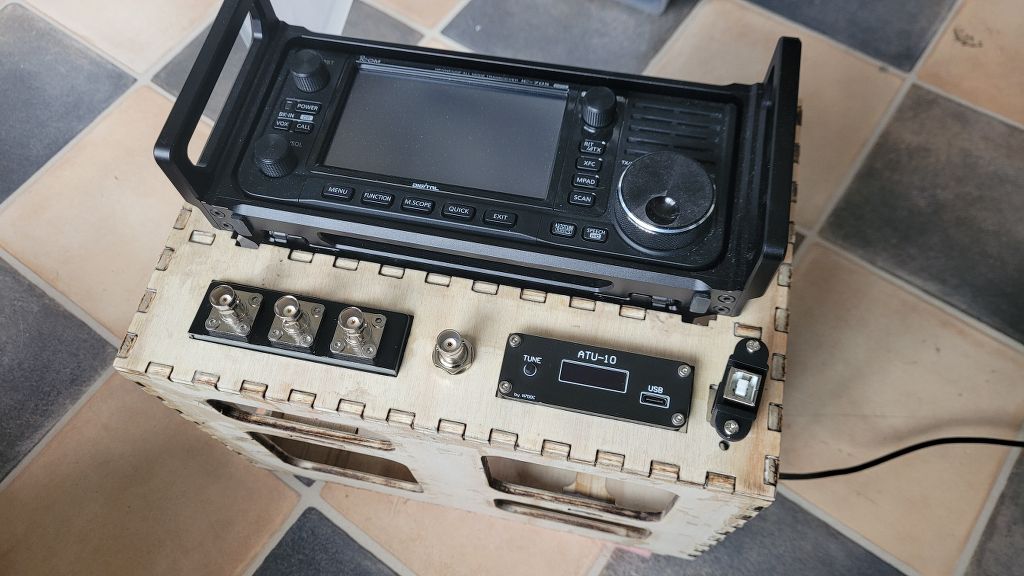 After some paint, and put all equipment and hardware in place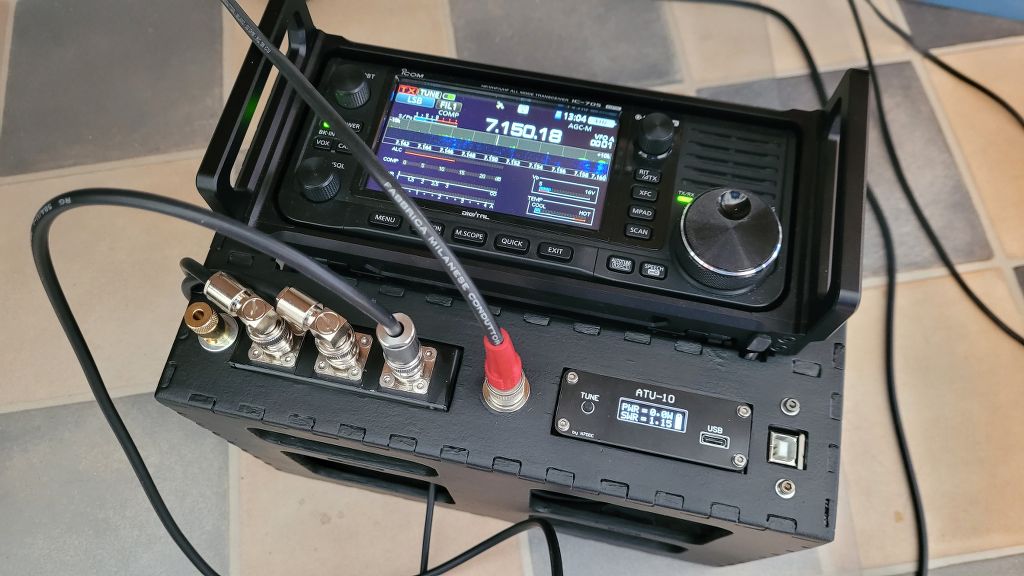 I have added some ferrite cores to the USB and Tuner cables, better safe then sorry 🙂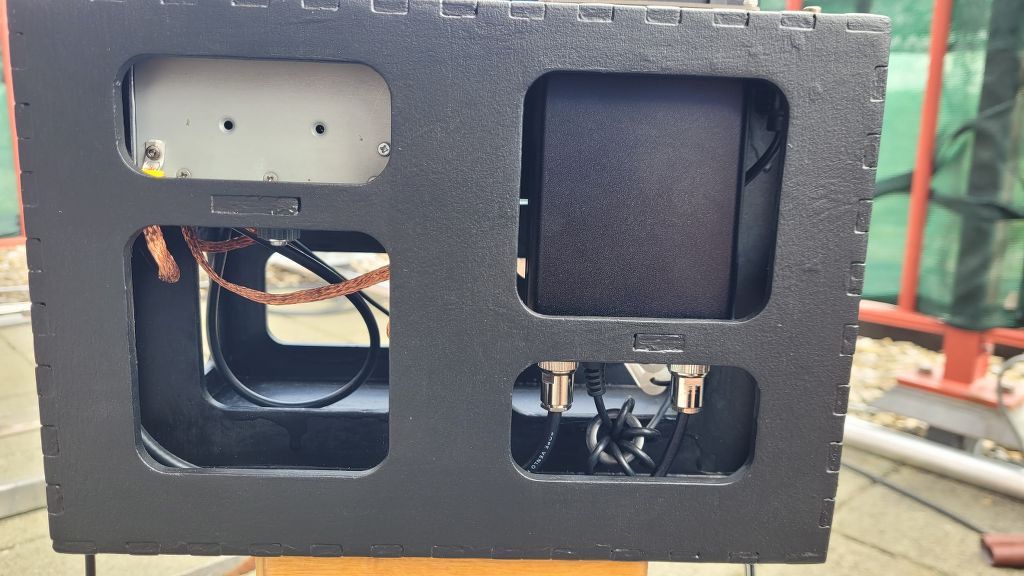 3D printed Gripscrew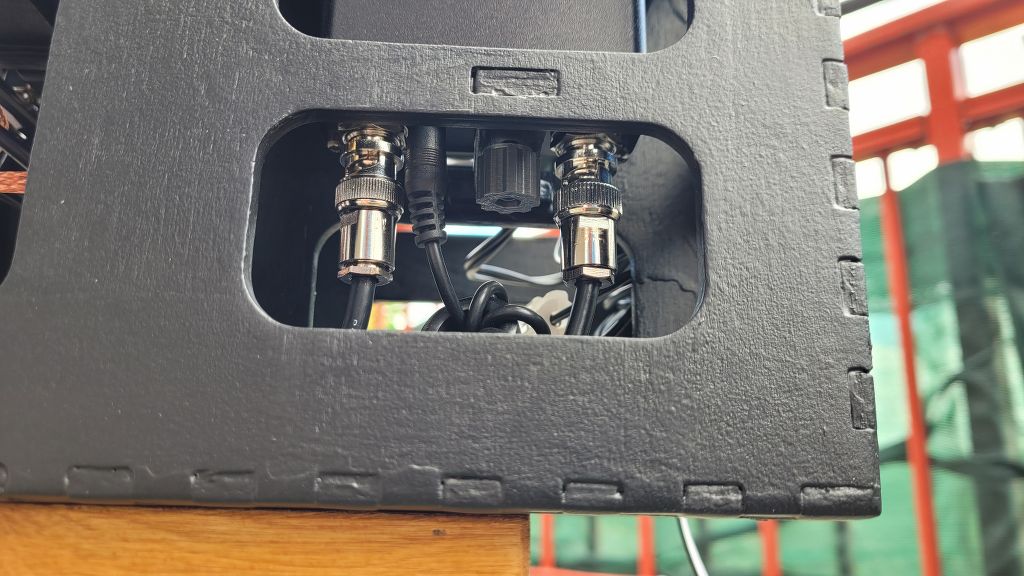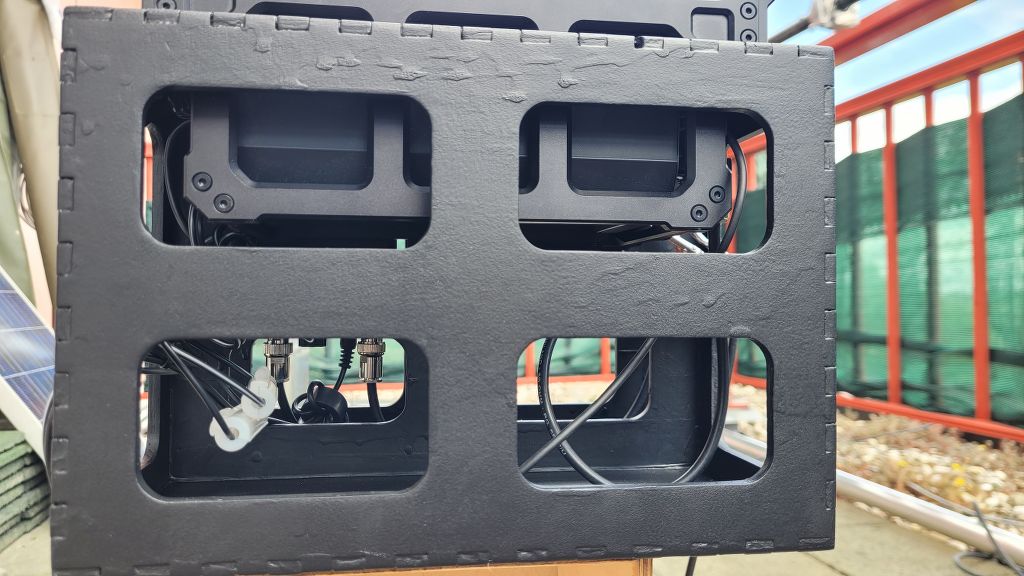 Grounding wires from radio,tuner and diplexer to the grounding point on top.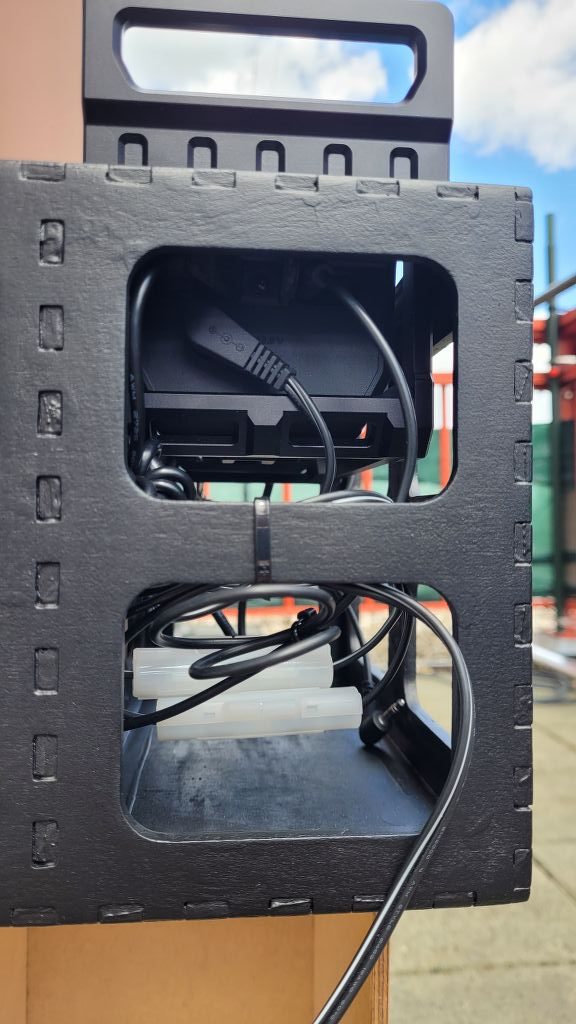 The Final result!,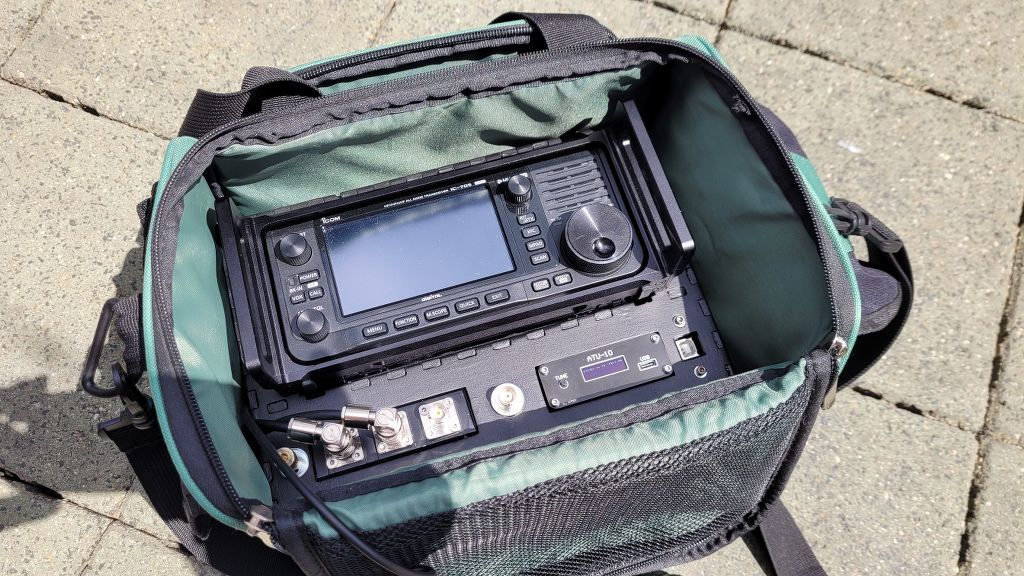 External batteries (3S LiPo's 10000mAh each) are placed in a side pocket of the bag.. the Power cord is internally brought to that pocket to easilly connect.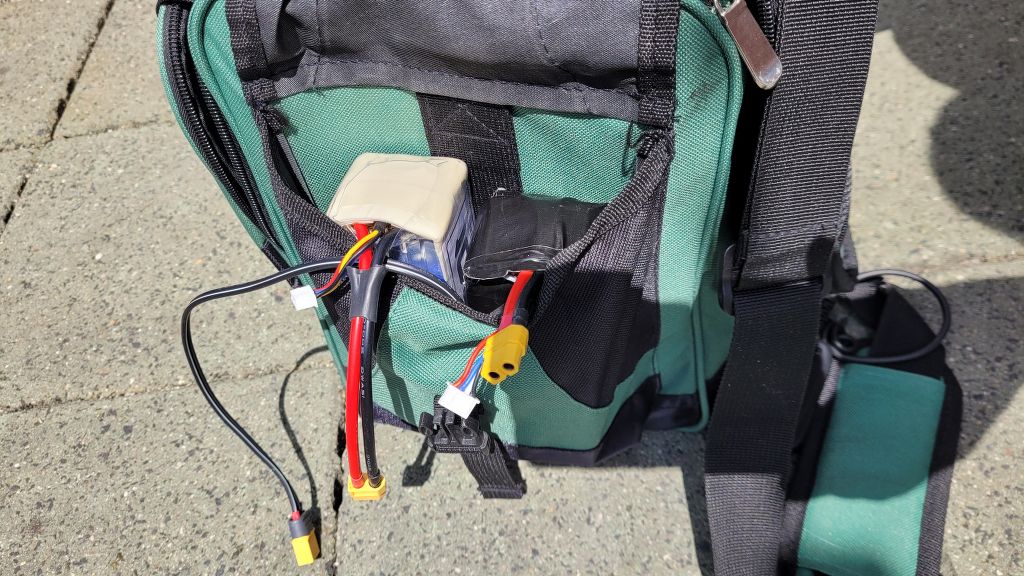 We are sorry that this post was not useful for you!
Let us improve this post!
Tell us how we can improve this post?