New Portable setup
The summer of 2023 has ended, as well as portable operations.
What I have noticed during my activations is that QRP can be a lot of fun, but also too challenging.
If you want to continue to participate in the vast majority of stations, you will have to do your best to make yourself stand out. That can be a very nice challenge, but sometimes if the propagation is less, this is almost impossible.
This made me decide to find something with a little more power.
The choice was actually simple, it was again an Icom IC-7300.
But because it now involved more power, I also had to come up with something for the power supply.
Now I do have a gasoline generator, but this is the last thing I would want to take with me.
It is chunky/heavy makes a lot of noise, and I need an extentioncord + Power Supply.
It had to be a little more compact, but still enough to keep you active for at least half a day.
---
Power Supply
My choice fell on a LiFePo4 12v 50AH battery.
This battery only weighs 5.4kg.
Compared to a 12V lead-acid battery weighing 15kg, it is very pleasant to carry.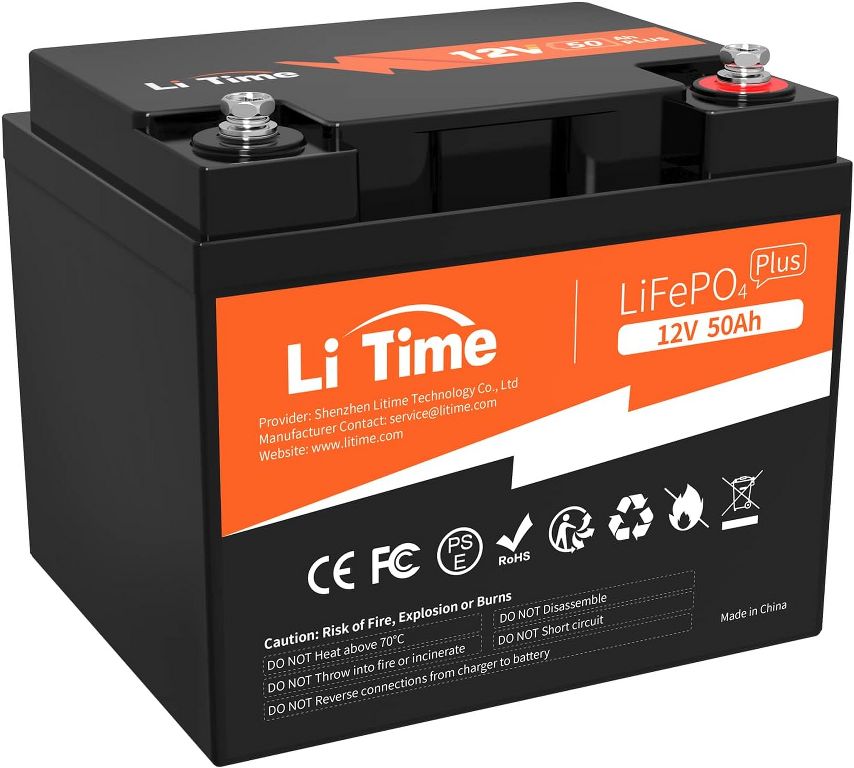 The additional advantage of a LiFePo4 battery is the nominal voltage of 12.8V (13.2v) compared to a 12v lead-acid battery.
The voltage hardly drops during 100W operation.
What is important with a LiFePo4 battery is that it should never be discharged or charged too far. Fortunately, such a battery contains a BMS (Battery Management System). This takes care of a number of things.
Prevents deep discharge
Prevents overcharging
Ensures balance between all cells.
Still, I would like to know how many mAh I use and also as an indication of when I should charge.
I found a nice system for this on Aliexpress from the company Junctek.
The Unit I bought is the KH-140F
This is a module with a display and current shunt that monitors and logs the voltage and current. The total consumption is displayed on a supplied display, but can also be displayed on your phone via an App. This connection is then via Bluetooth.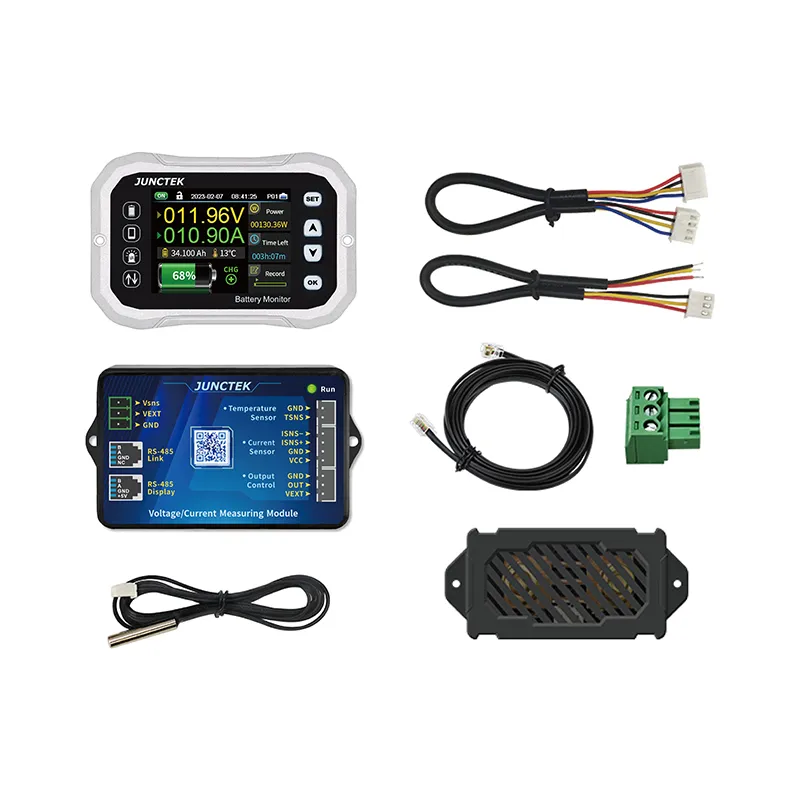 This way, after use, I can see how much power I have used.
When the power is disconnected, the last setting is saved and the last setting is shown in the display again the next time you use it. So very handy!
---
Radio Box
Because I bought the Icom IC-7300 specifically for portable use, I also wanted to store the radio in a safe, protected case.
I was already using a Pelicase, but what bothered me was taking it in and out of the case every time and connecting everything.
High risk of damage
Unnecessary wear and tear on connectors, etc.
Suddenly I came across the website of https://shack-in-a-box.com/
And eureka!, I wanted to make this too. And so it happened.
I bought a 19″ case shallow case from GATOR, 30mm deep (rack to rack) with a height of 3U at an online music store.

Furthermore:
2x 19″ shelves of 27mm deep
1x Blind plate 1U made of aluminum.
I also bought the original mounting bracket from Icom for the IC-7300/9700. and an external speaker.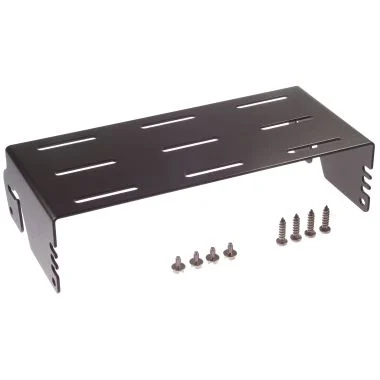 I also brought the USB connection outside via a USB extension cable (50cm) with panel mounting.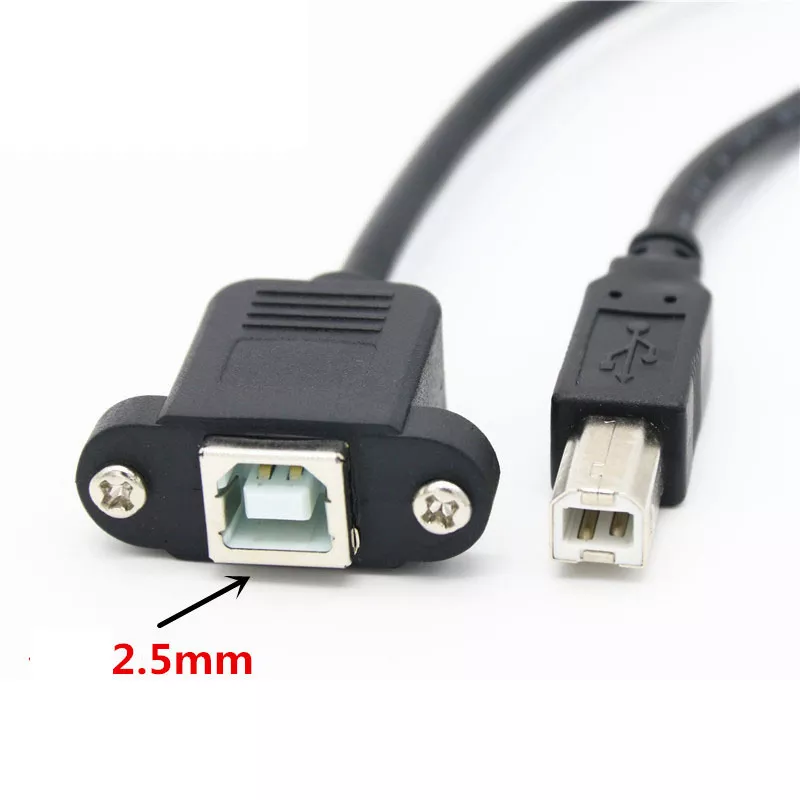 I wrapped the excess length of this cable around an FT140-43 core to suppress RFI.
---
Result
Nice protective case, Quick connect of Power and Antenna(s)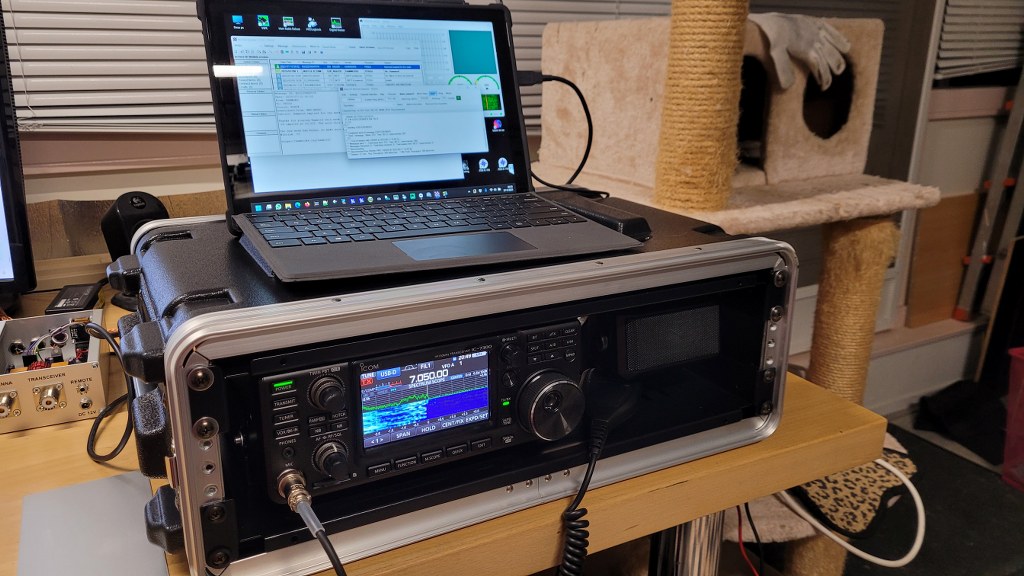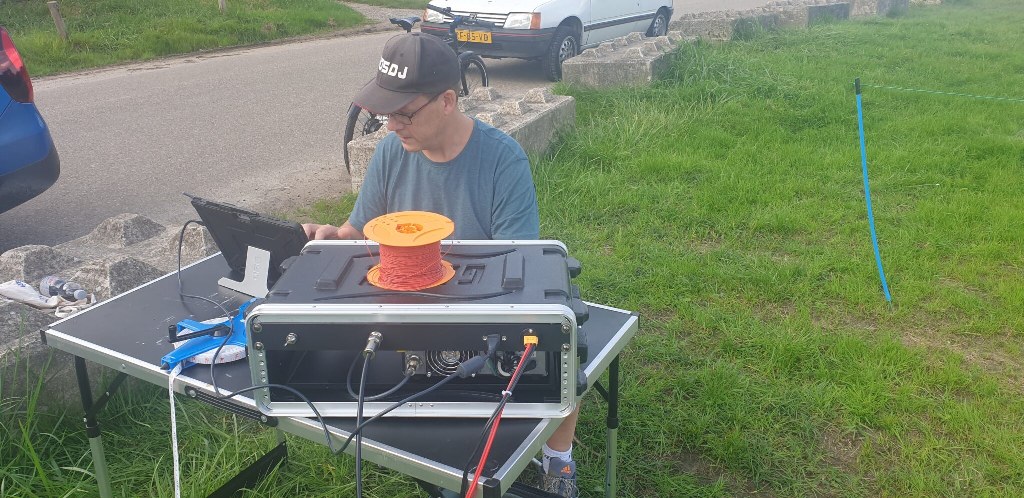 We are sorry that this post was not useful for you!
Let us improve this post!
Tell us how we can improve this post?