This morning some brief propagation on 70cm
This morning ( 6th of may 2018 ) there was some brief propagation on 70cms.
I have managed to work OZ1JMN with FT8 on my Diamond X-300 Vertical with just 20W.
Few minutes later a QSO with DO1EJK .
I think I will build and add a 70cm bigwheel to the mast in a couple of weeks.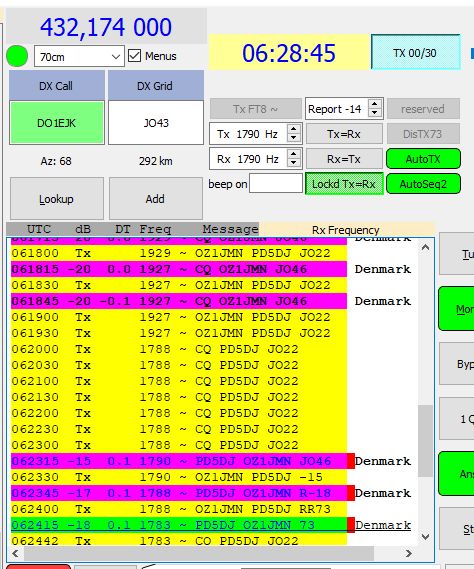 We are sorry that this post was not useful for you!
Let us improve this post!
Tell us how we can improve this post?