ATU-1000, 1KW Automatic Antenna tuner
As I have succesfully built the ATU-100 kit, I decided to go for a beafier ATU kit.
Some weeks ago I received a kit from Ali Express.
The ATU-1000 Automatic Antenna tuner kit.
It is based on the same design of N7DCC, but the board is designed by EU2AV.
The same firware is used as the ATU-10/100 firmware. but configured in EEPROM to match the ATU-1000 specifications.
All parts are inside the kit to fully build the tuner.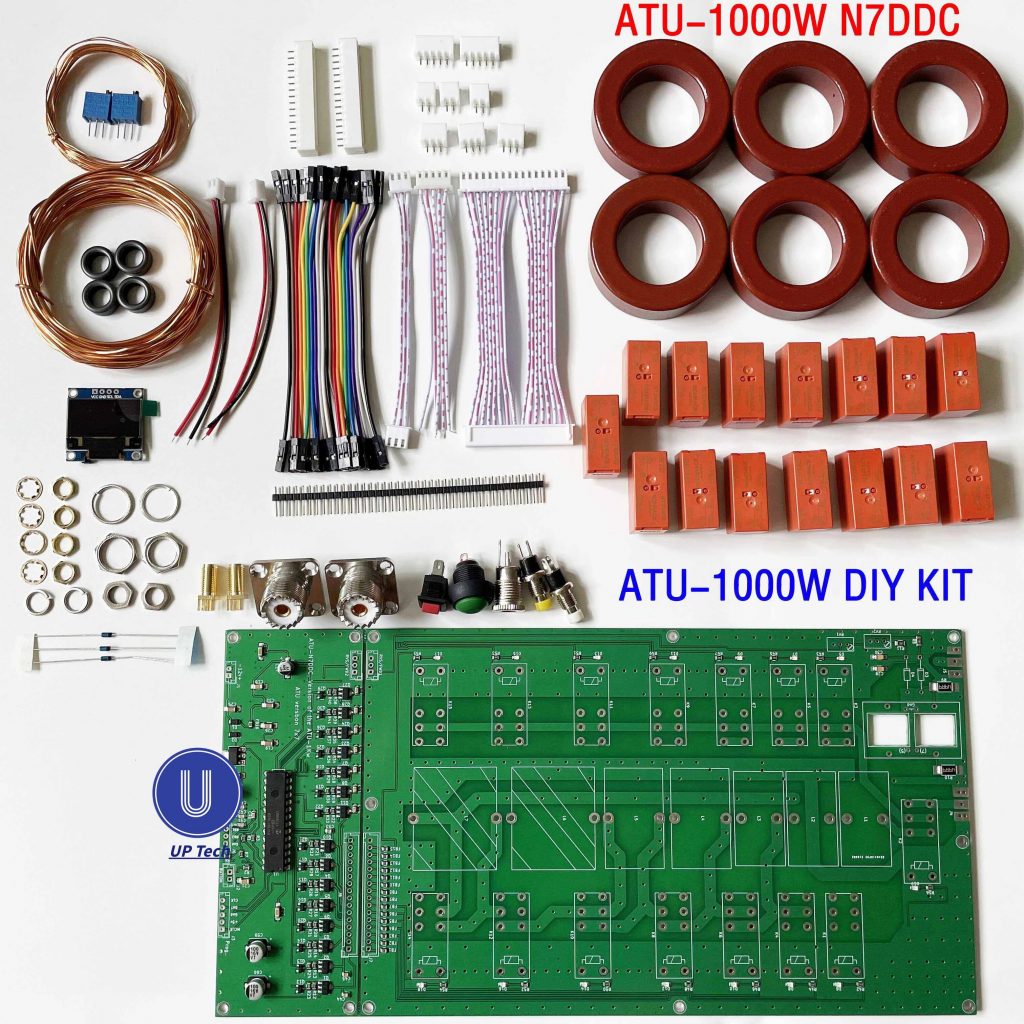 Nowhere on the internet were some building instructions easy to find. Fortunately, the kit came with a document with some directions on how to wind the coils.
I thought this was useful info, and something to share with you.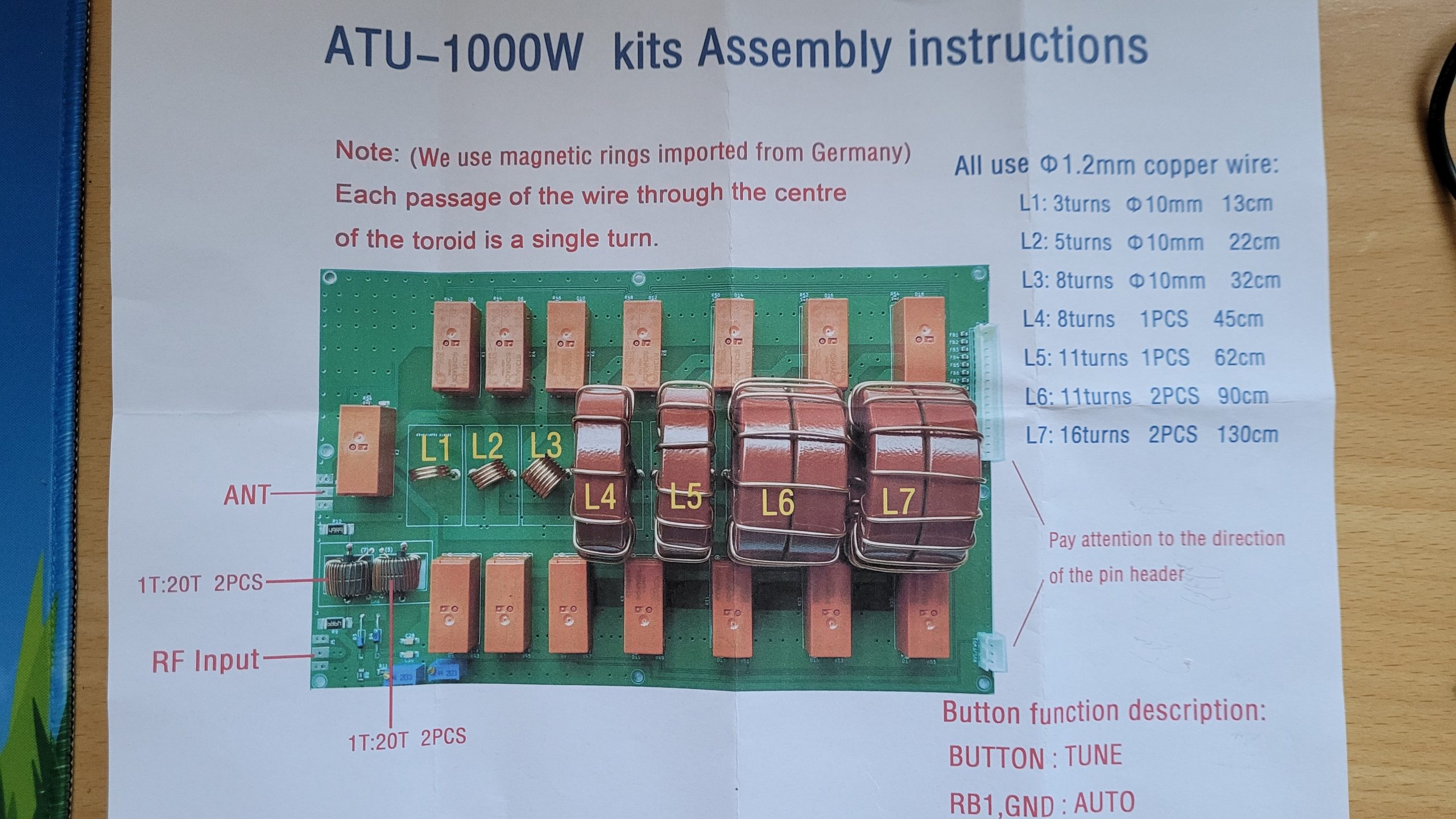 I was a bit sceptical about the genuinity of the T200 cores, but I have tested them compared to original Amidon T200 cores I have had lying arround.
And to my surprise there where genuine 🙂
Assembly was easy as all SMD and PIC Microcontroller where already soldered.
The only thing needed to do was soldering in all the relays and inductors.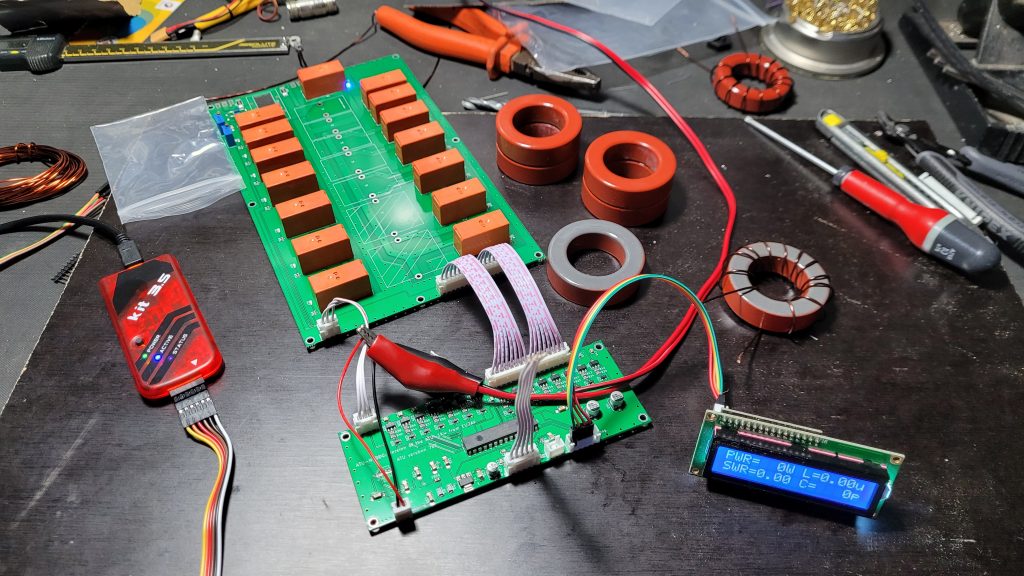 I had already decided not to use the small OLED display. A large tuner needs a decent larger display 🙂
So I decided to use a 2×16 LCD.
I had a nice case lying around, really perfect for this tuner. so this is done and the tuner is placed in this housing.
I just had to put the controller board somewhere else.I made new board connector cabling so I could place it next to the tuner board.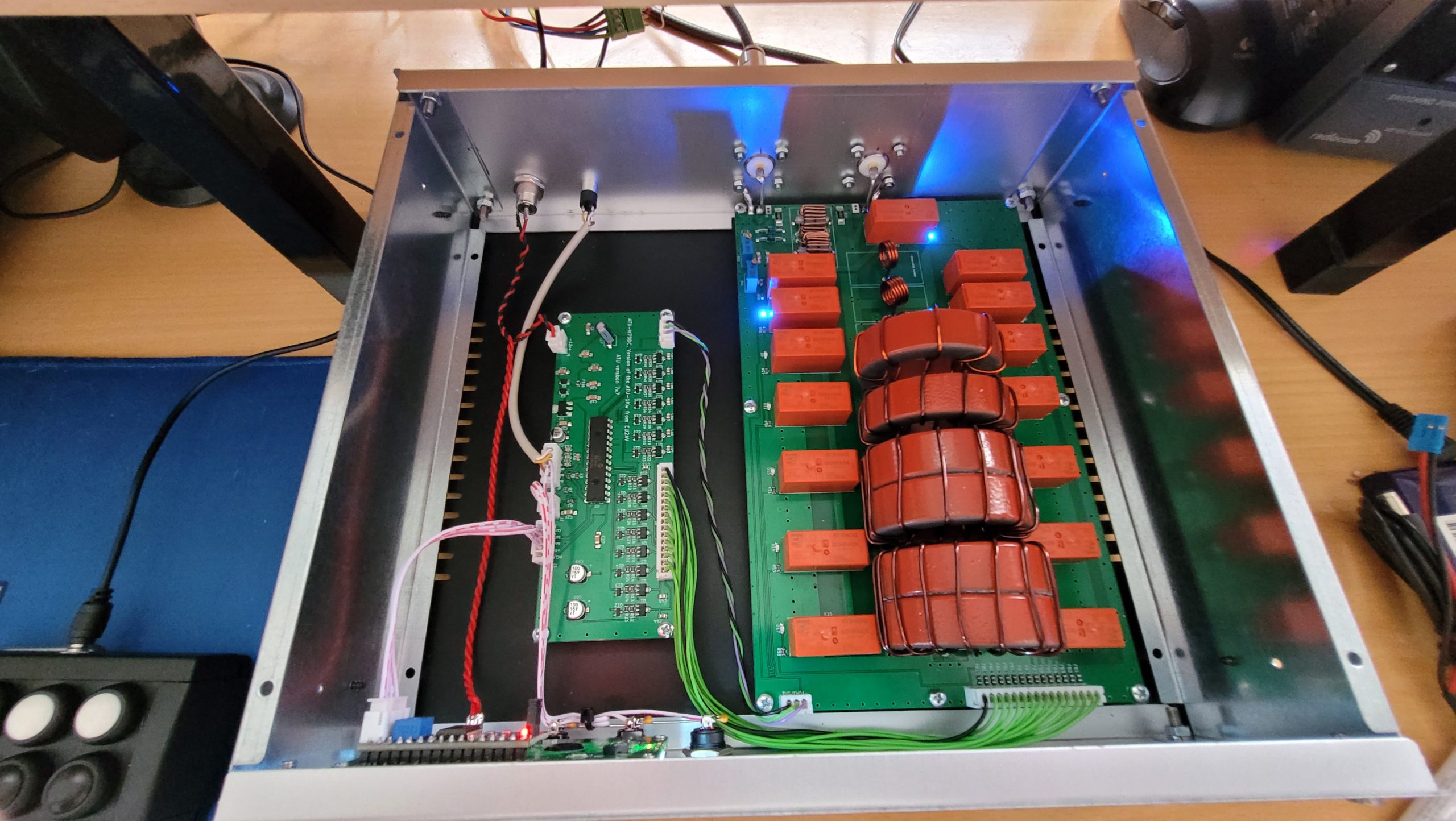 Not entirely unimportant was the design of the front.
Drawn in Corel Draw, and printed with a laser printer on special aluminum foil. and this foil sticked again on 2 layers of PVC adhesive foil. this is to make the foil as a whole a lot more rigid.
Furthermore, the print is finished with 5 layers of acrylic spray paint.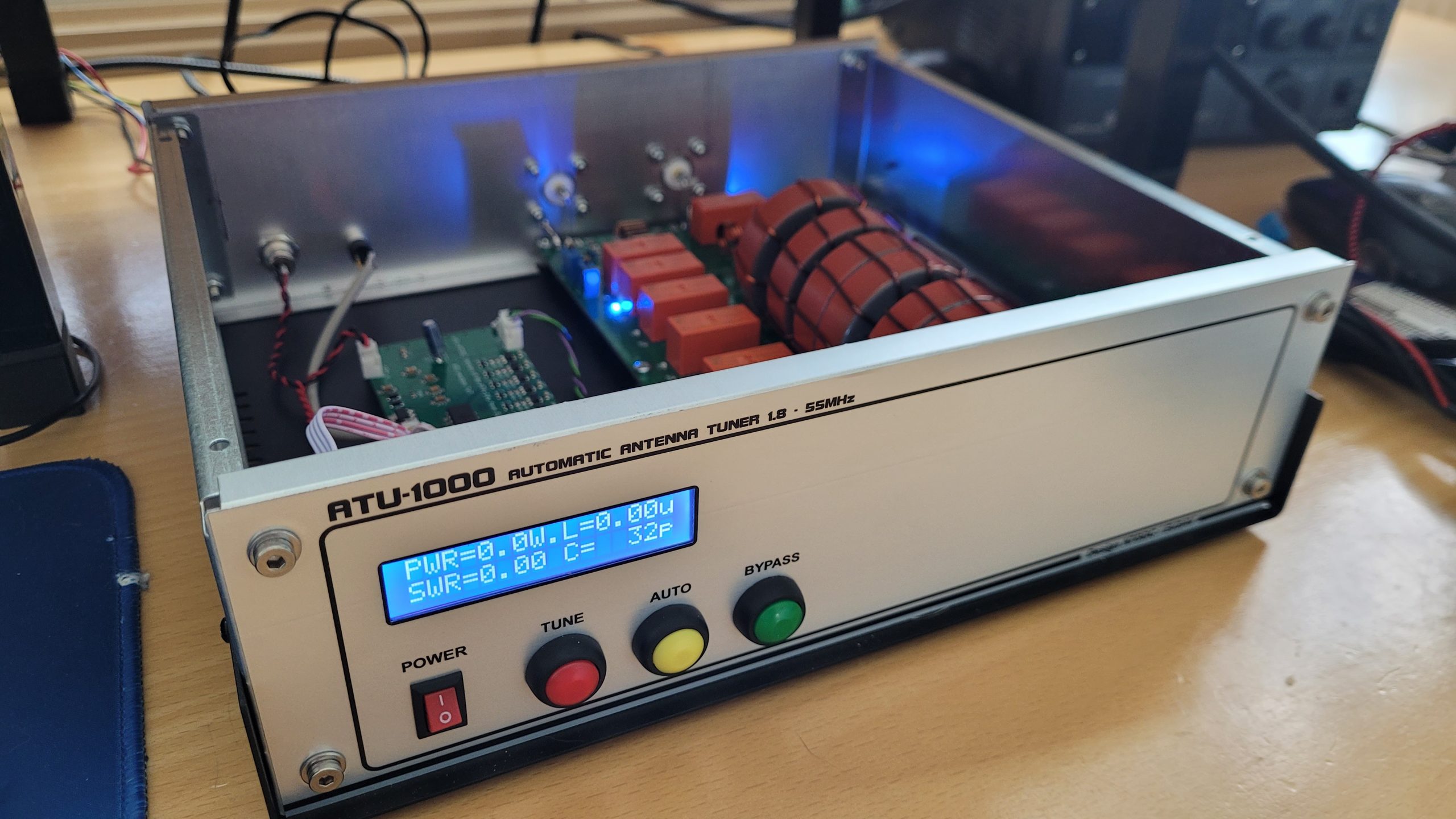 Things to do:
Improve SWR Bridge, sometimes it doesn't measure the right SWR, especially with completely non-resonant antenna systems, it can sometimes indicate that the SWR is well matched. But in use, the SWR is still high.
We are sorry that this post was not useful for you!
Let us improve this post!
Tell us how we can improve this post?