FT8CN – Android based FT8 software
Recently I found the program FT8CN while doing some research on the internet about portable FT8 possibilities.
My eye also fell on this app, because I had never come across an android app that could easily communicate with one of my radios.
With FT8CN it is possible to connect to one of my ICOM radios via (W)LAN, as all are equipped with a (W)LAN connection.
Configuring the app is dead simple.
If you had already preconfigured your radios for Remote operation. then it is only IP address, Login name and password fill in and connect.
Yes really! it's that simple!
When connection to a IC-705, better setup an ACCESPOINT connection, this reduces the latency between your phone/tabler and radio big time.
You can download the latest release of the android app (apk file) here: https://github.com/N0BOY/FT8CN/releases
Once you have downloaded the app, you will have to give permission to install this app on your phone or tablet.
When opening the app, you can setup with your callsign,locator and type of rig.
In my case I am using the ICOM IC-705 with an network connection.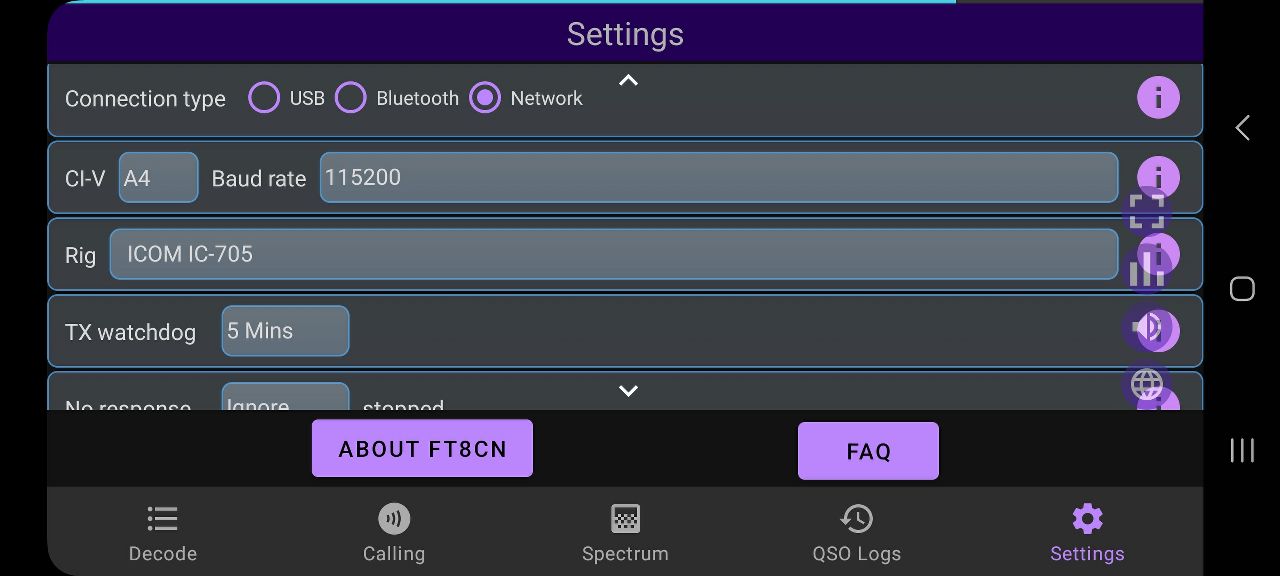 Connecting to my radio with the pre configured remote credentials on the IC-705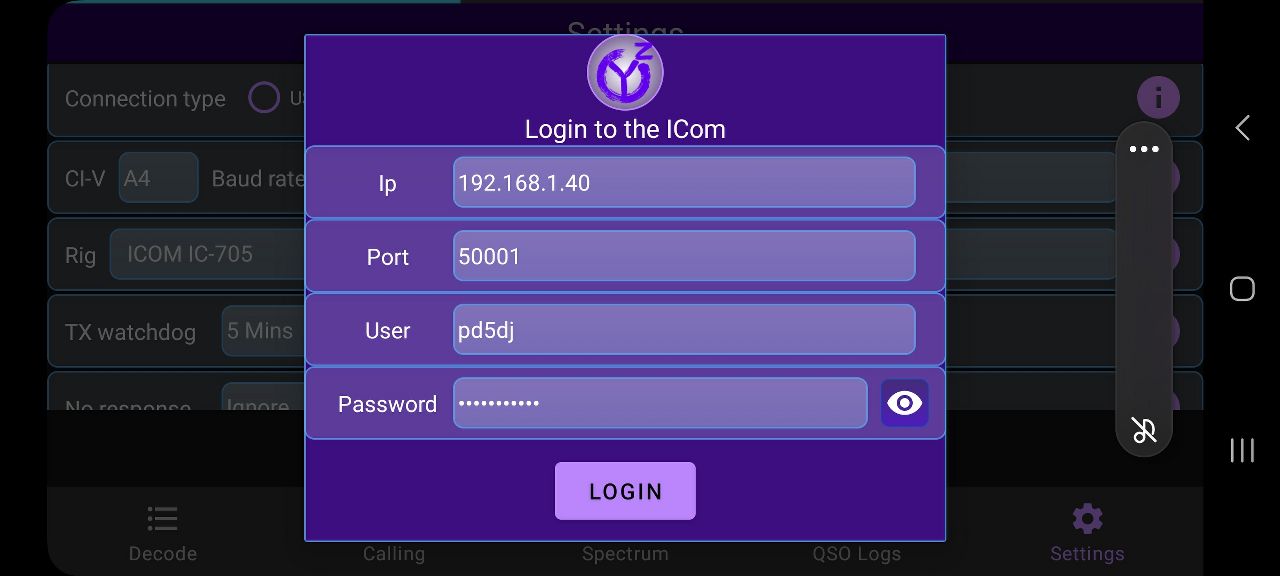 Once setup and connected it will show you the waterfall, and shows the QSO at the apropriate audio freq.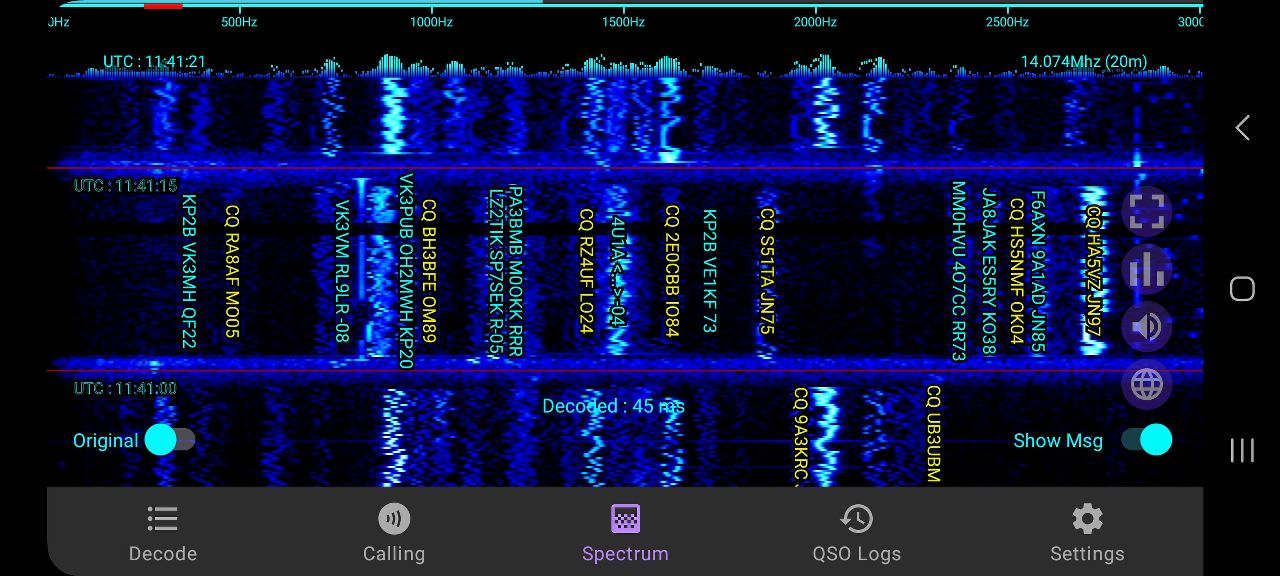 Band selection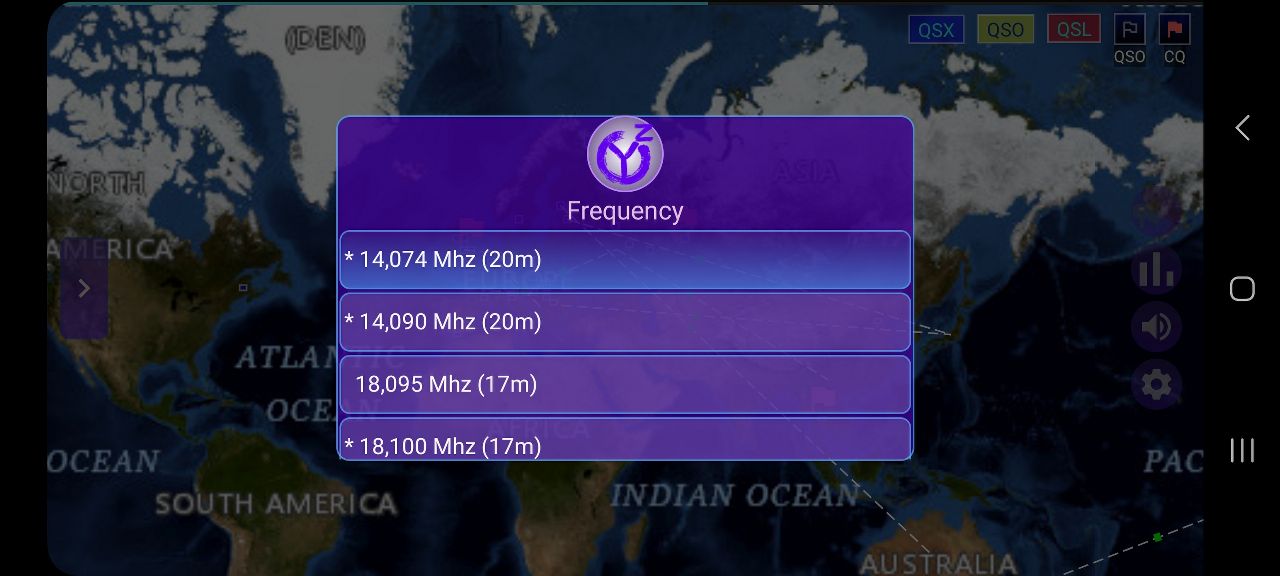 Audio output, for ALC calbration.
Adjust for NO ALC deflection.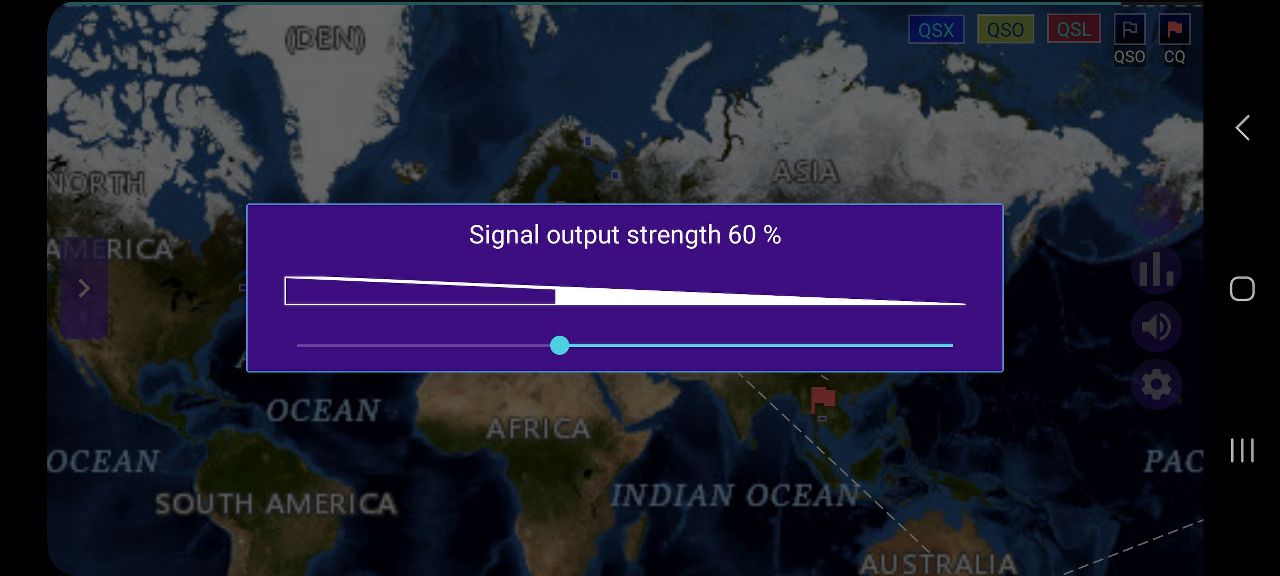 CQ Window, lets you show only CQ's that are made

QSO Window, lets you see all traffic

QSO Map, lets you show all traffic but from Locator to Locator, also shows the direction of the QSO, TX to RX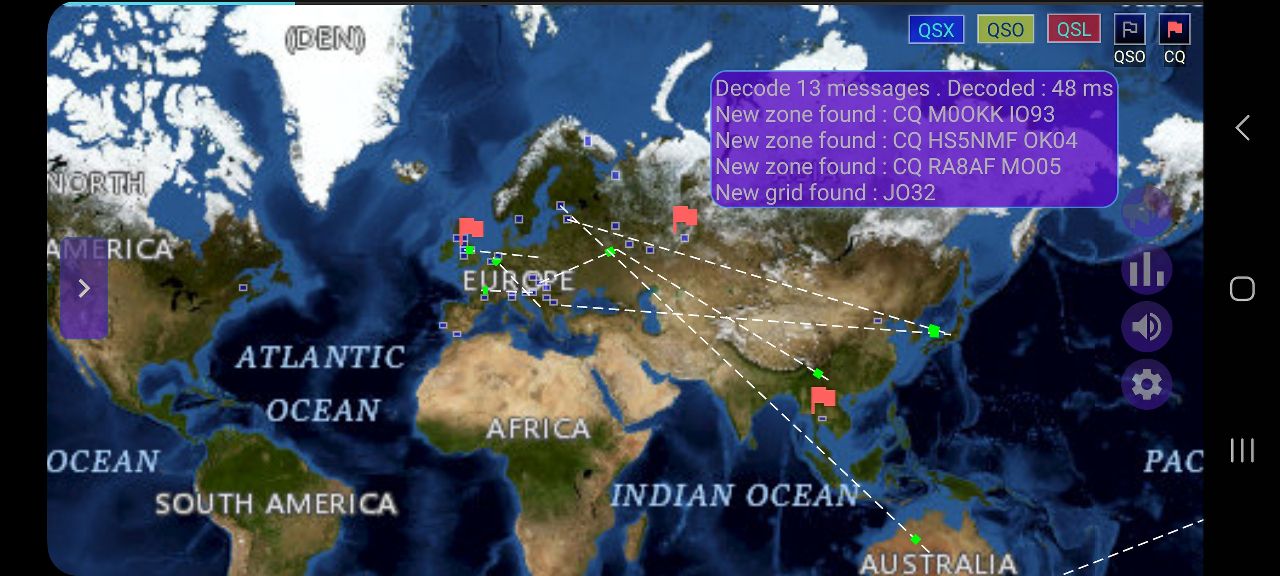 Furthermore, there is also a internal logbook, and some other functions I still have to discover.
But for now, I have a great platform for outdoors FT8 operation!
Enjoy!
We are sorry that this post was not useful for you!
Let us improve this post!
Tell us how we can improve this post?